Royal Botanic Gardens Foundation
The Foundation is a not-for-profit organisation, established in May 2001 by Founding Patron Dame Elisabeth Murdoch AC DBE. It provides long-term financial support for the Gardens.
The Foundation is governed by a Board of Trustees within a company limited by guarantee. The Foundation has been granted income tax exempt fund (ITEF) status by the Australian Taxation Office and has been endorsed as a deductible gift recipient (DGR) (item 2) as an ancillary fund. 
Board of Trustees: 
Farren Williams (Chair)

 

David Harland (Public Officer)

 

Alice Sidhu

 

Michelle Varcoe

 
Jan Robins
Kathy Kings
Ian Wong 
Alan Logan
Foundation income is derived from the managed investment of generous donations from the Gardens' supporters, including Gifts in Wills, Director's Circle and Seat Dedications. 
Each year, the Foundation distributes a percentage of the income earned on invested funds to support priority projects within the Gardens. Recent examples include: 
The Cranbourne Gardens Shuttle Bus – dramatically improving accessibility from public transport hubs

 

Garden Variety Photography, Politics and the 

Picturesque, RBGV's offering for PHOTO 2021 at Melbourne Gardens

 

The Victorian Conservation Seedbank –

 building

 the ark of Victoria's rare and threatened flora

, 

critically important following the recent bushfires.

 
In addition, the Foundation acts as Trustee for the Maud Gibson Trust. This Trust is backed by more than 65 years of history, sustained endeavour and achievement. It brings people and plants together through its wide-ranging support of Melbourne and Cranbourne Gardens, and of scientific research that relates to Australia's unique environment. It encourages the experts who work with our plants to broaden their knowledge and experience and promotes the finest botanical art and literature. 
Royal Botanic Gardens Foundation Victoria and Maud Gibson Trust 
Private Bag 2000, Birdwood Avenue 
Melbourne, Victoria 3004 
T 03 9252 2703 
E development@rbg.vic.gov.au 
Farren has over 20 years' experience providing tailored financial solutions to clients, specilaising in advising wealthy individuals & families and charities & charitable foundations. She has a passion for helping clients with their wealth management needs and has extensive experience in investment governance, responsible & impact investing, bespoke portfolio design, succession planning, superannuation, estate planning and philanthropy. 
Farren is an Adviser & Partner at Koda Capital, is a member of Koda's Non-Profit & Responsible Investment Committee and the Reconciliation Action Plan Working Group. She is on the Board of the Responsible Investment Association Australasia (RIAA), the Treasurer of RIAA and a member of the RIAA Certification Assessment Panel. She was formerly on the Investment Committees of The Myer Foundation and the Aesop Foundation.
She is a Certified Financial Planner and is a Graduate of the Australian Institute of Company Directors (Order of Merit). 
Farren is the Chair of the Royal Botanic Gardens Foundation Victoria Ltd and a member of the Finance & Audit Committee.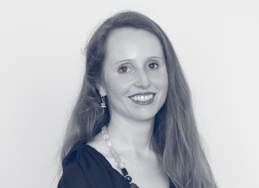 Ian is passionate about Doughnut Economics and applying systems thinking and digital transformation for social and environmental impact. He has a keen interest in complexity theory, emergent strategy and lean impact/startup.
He is also experienced in establishing and managing Digital, Supply Chain and Retail consulting practices across North America, Asia and Australia, and currently assists Circular Economy Startups in establishing and scaling their businesses. He holds a Bachelor of Applied Science in Engineering from the University of Waterloo. 
Ian has lived in many places across the world including England, Mauritius, Canada, Singapore, the USA and has finally settled in Melbourne. Outside of work, Ian enjoys playing Ice Hockey and spending time with his lovely wife and two young children who are growing up to become "eco-heroes".
He has been on the Foundation Board since 2018 and is the Chair to its Finance and Audit Committee.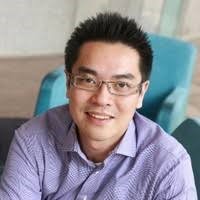 Alice is a business transformation and strategy practitioner, digital educator, board member, investor, mentor, and technology advocate. 
She has a Bachelor of Laws and Bachelor of Arts (Honours) and has also trained in leadership, coaching, negotiation, design thinking and six sigma. 
With extensive experience across diverse industries including retail, mining, IT, health and public sector, Alice's specialisation is digital transformation and leadership. Having held numerous senior executive roles and led teams across Asia Pacific, Alice has been responsible for initiatives involving emerging and new technologies spanning strategy and operating model design through to business case development, implementation and delivery. Alice has also participated in a Smarter Cities initiative, served on boards, established a Masters program with a leading university and continues to advise numerous startups.
Alice has been a Director of the Foundation Board since 2019.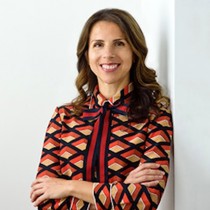 Michelle has 20+ years of Executive Search, Recruitment & HR in both not-for-profit and commercial sectors. She has successfully recruited CEO's and Senior Leadership roles in Fundraising, Marketing, Communications, Finance, HR and Business Operations.  
Michelle has professional experience in fundraising and philanthropy, having managed capital and major gift programs from feasibility and strategy through to implementation and 'the ask' to confirm transformational gifts.   
Michelle has been a Director of the Foundation Board since 2019 and a professional member of the Fundraising Institute of Australia (FIA), Philanthropy Australian Institute of Company Directors, and Australian Human Resources Institute (AHRI).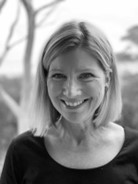 David is a highly regarded leader in the global biodiversity sector.
Prior to working at Royal Botanic Gardens Victoria, David held several executive roles at the internationally renowned Eden Project, a leading visitor attraction and botanic garden located in Cornwall, in the United Kingdom. He was CEO of the Eden Project during the pandemic 2020-2022 period, overseeing a major reorganisation of the operational, educational and commercial aspects of the business, and as CEO of Eden Project International, and has led Eden's expansion through multiple projects and iterations across the UK and the world.
Jan brings to the Foundation more than 30 years' experience in executive roles across funds management, private banking and philanthropy.
Between 2005 and 2018, Jan held leadership roles in philanthropy as the CEO of the Colonial Foundation, the Jack Brockhoff Foundation and the RACV Foundation. These roles have underpinned Jan's commitment to championing the social purpose sector.
Over the two decades prior to her philanthropic roles, Jan held Executive or Director roles in funds management and private banking with leading international banks including Macquarie Bank, UBS, Bankers Trust, and Citicorp.
Jan is a Graduate of the Australian Institute of Company Directors and of the Harvard Business School – Managing for Competitive Advantage. Jan is also a current serving Director/Trustee of the Helen Macpherson Smith Trust, a major Victorian philanthropic trust.
Jan has been a Director of the Foundation Board since 2021.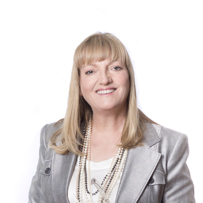 Kathy practised as a litigation solicitor in medium and large firms in the city and country Victoria.
For the past 28 years she was a judicial officer, first in the Supreme Court as a master and then associate judge.  In 2009 she was appointed a judge of the County Court hearing civil cases.
She has sat on numerous boards in the not for profit sector, mainly in education.  She has extensive experience in governance.
Since 2021 Kathy has been a Director of the Royal Botanic Gardens Foundation Victoria.  Currently she sits on the Victorian Racing Tribunal.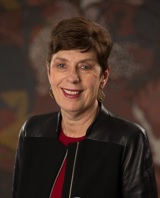 Alan has over 25 senior leadership experience with some of Australia's leading financial services companies (advice, trustee, asset management, superannuation and banking solutions). He cares about helping people improve their lives and backing causes they value through great advice, investment and risk management frameworks, supported by intuitive technology.
His philanthropic interests span a range of environmental and social causes in his roles as Director of the Prior Family Foundation and the Royal Botanic Gardens Foundation where he is a member of the Finance and Audit committee. 
He holds a Masters of Business Administration degree, is a graduate of the Australian Institute of Company Directors and holds an Advanced Diploma of Financial Services (Financial Planning).