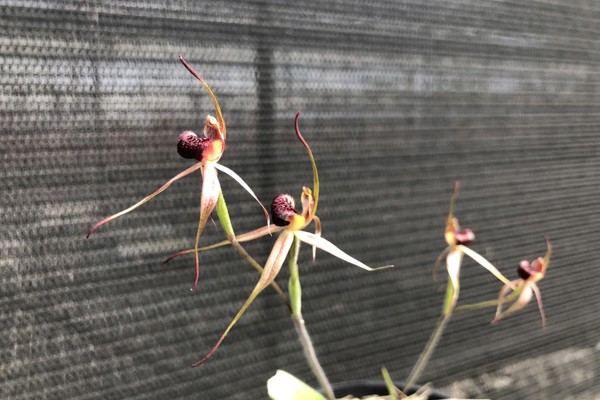 Terrestrial Orchid Collection
Plants from the family Orchidaceae include some of the most beautiful and amazing plants on this planet. Some are very common and well known, some have found themselves on the verge of extinction and some have very complex and sophisticated relationships with a number of insects and fungi. Some species of orchids are among the most rare plants on Earth. Numerous species are disappearing fast. Royal Botanic Gardens Victoria has been actively involved in propagating and re-introducing some of the most vulnerable of those plants. Our collection was established in 1979. In 1985 it was further expanded and supplemented by collecting more orchids for research purposes. Seeds obtained from the collection are used in further propagation.
This collection is important as it:
Supports the increase in awareness of Royal Botanic Gardens Victoria's conservation efforts
Educates the public about this unusual plant and their relationships with symbiotic fungi and other organisms.
Showcase Orchid's intricate and sophisticated morphology and adaptations.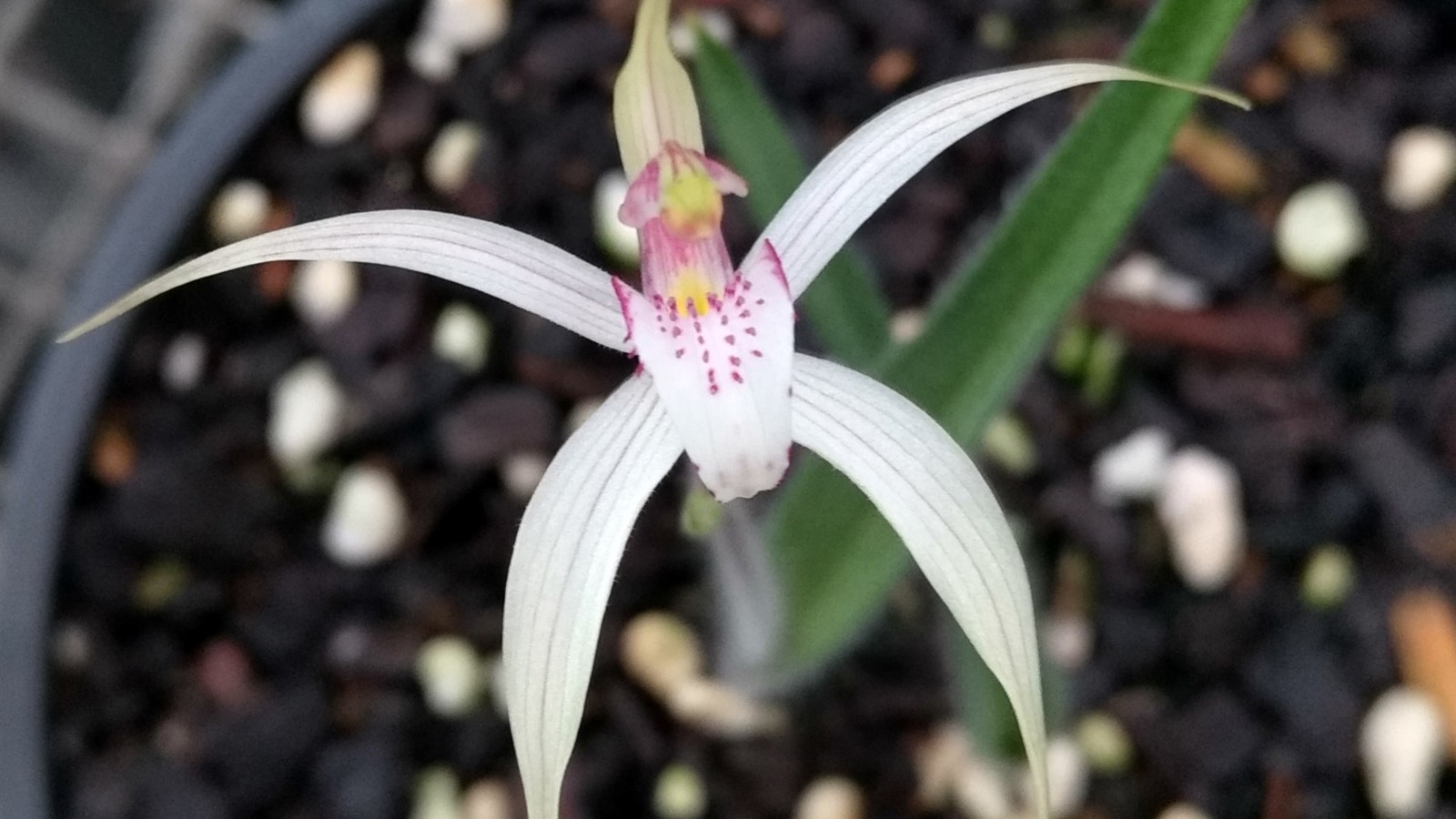 Key Plants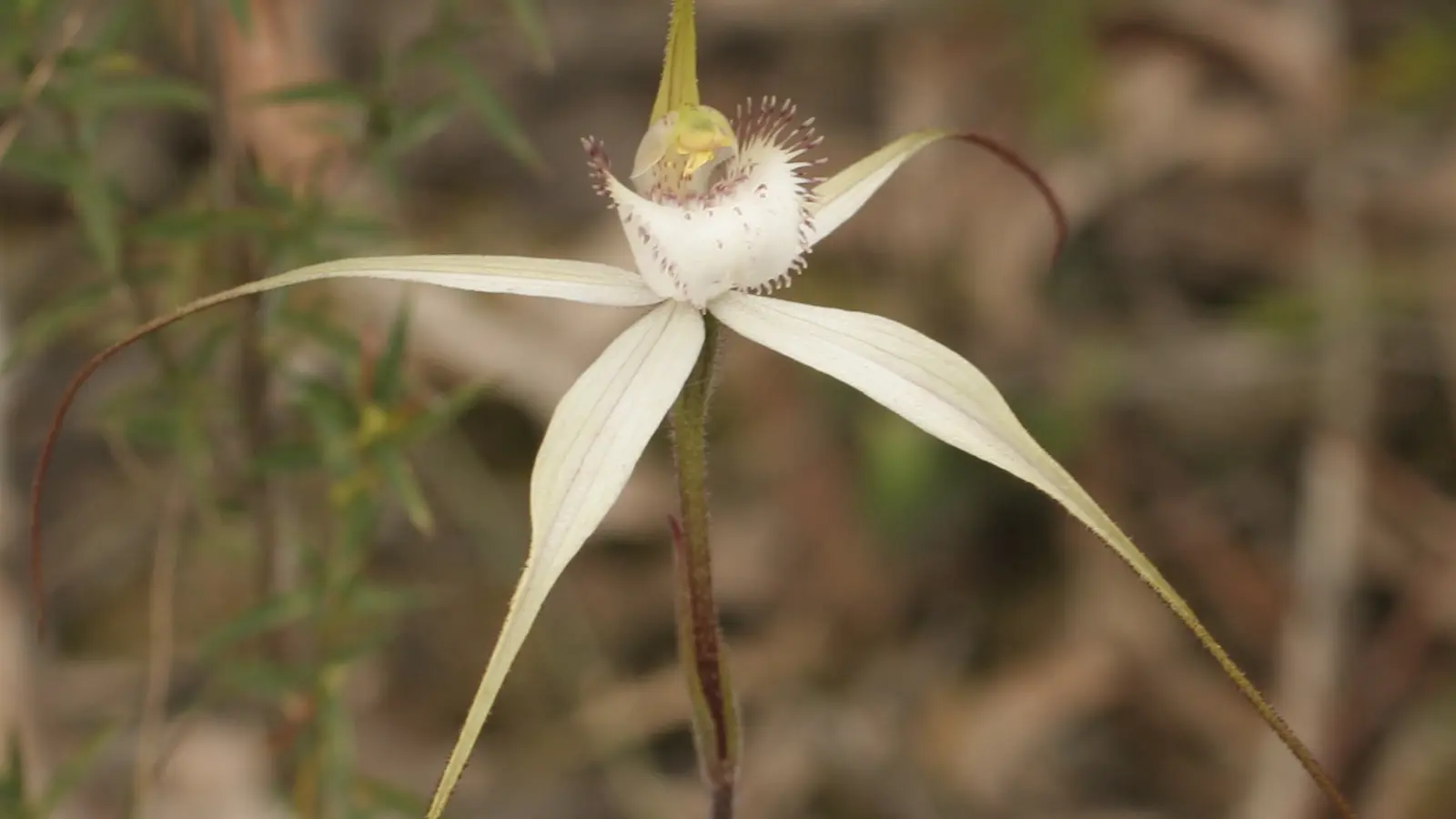 White Spider Orchid
Caladenia venusta
... Read More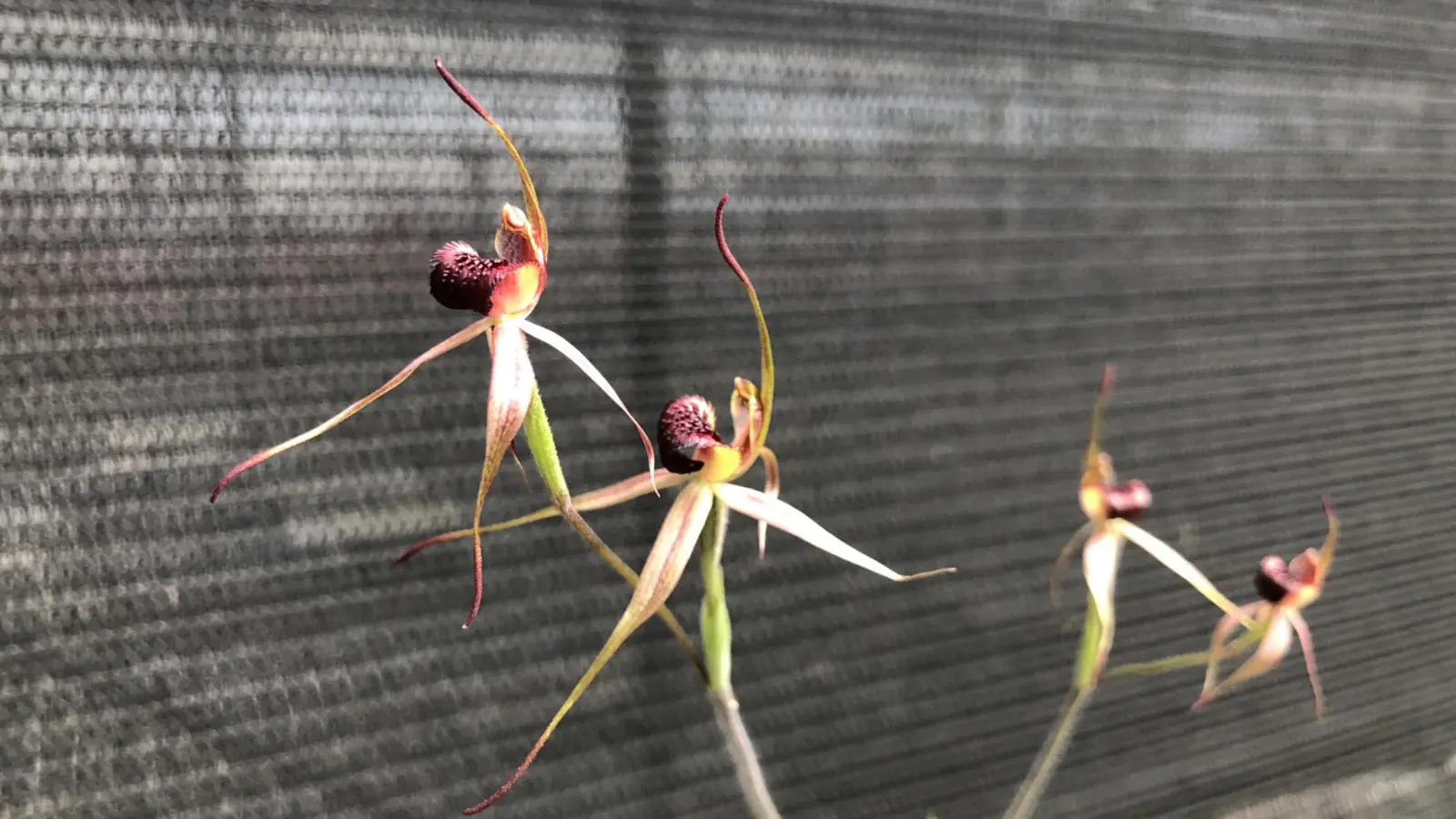 Frankston spider orchid
Caladenia robinsonii
... Read More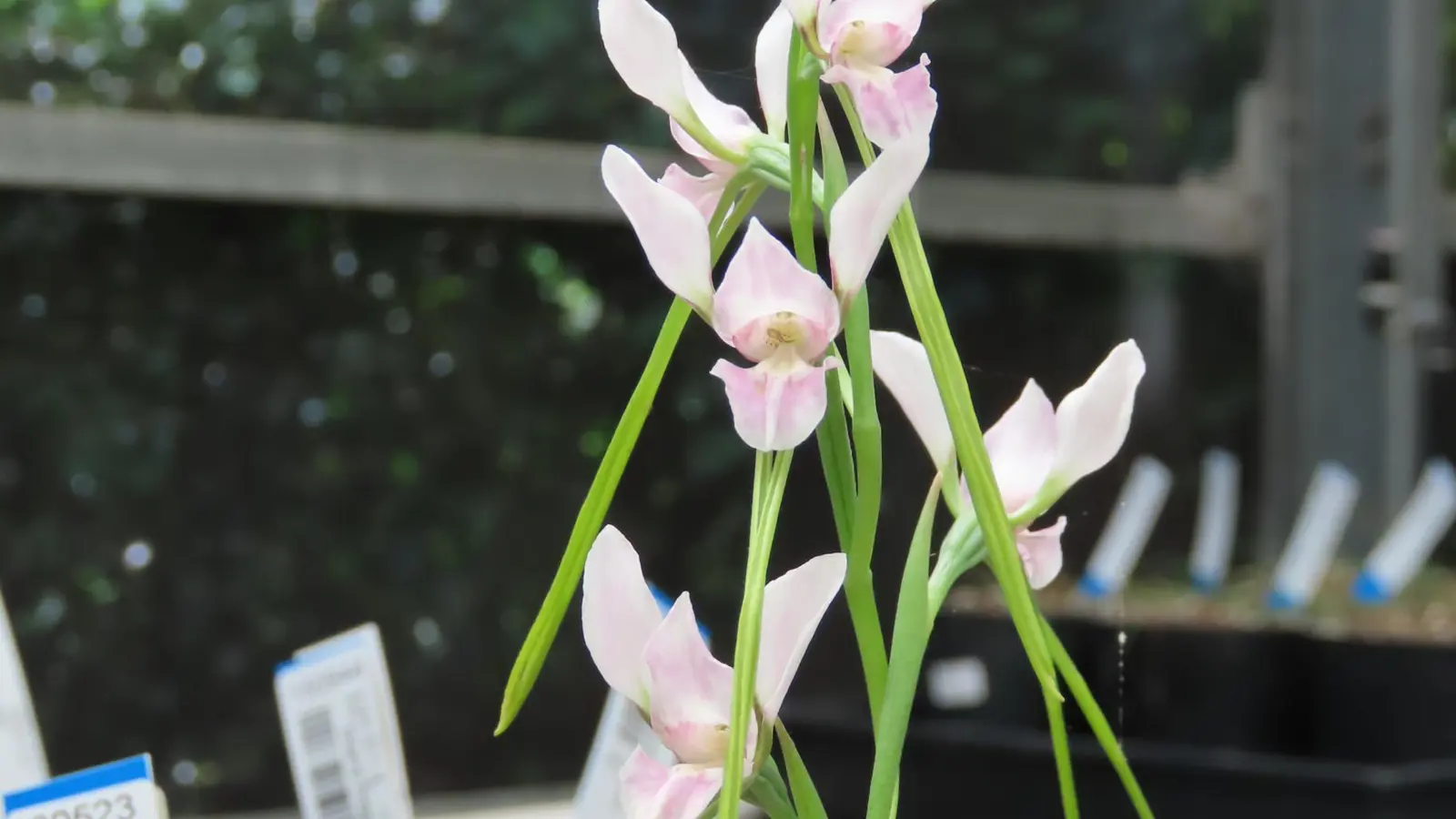 Sunshine Diuris
Diuris fragrantissima
... Read More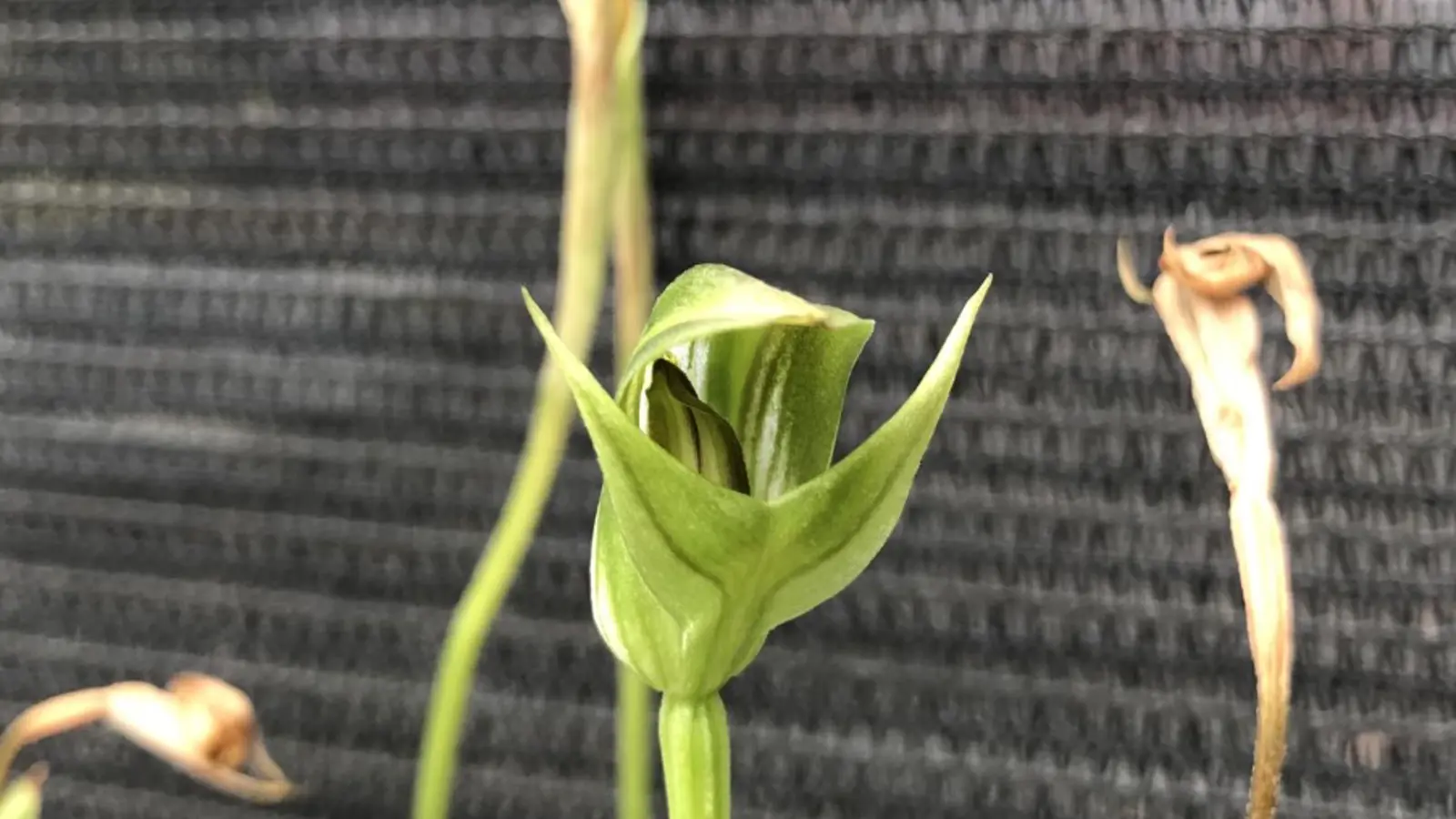 Basalt rustyhood
Pterostylis basaltica
... Read More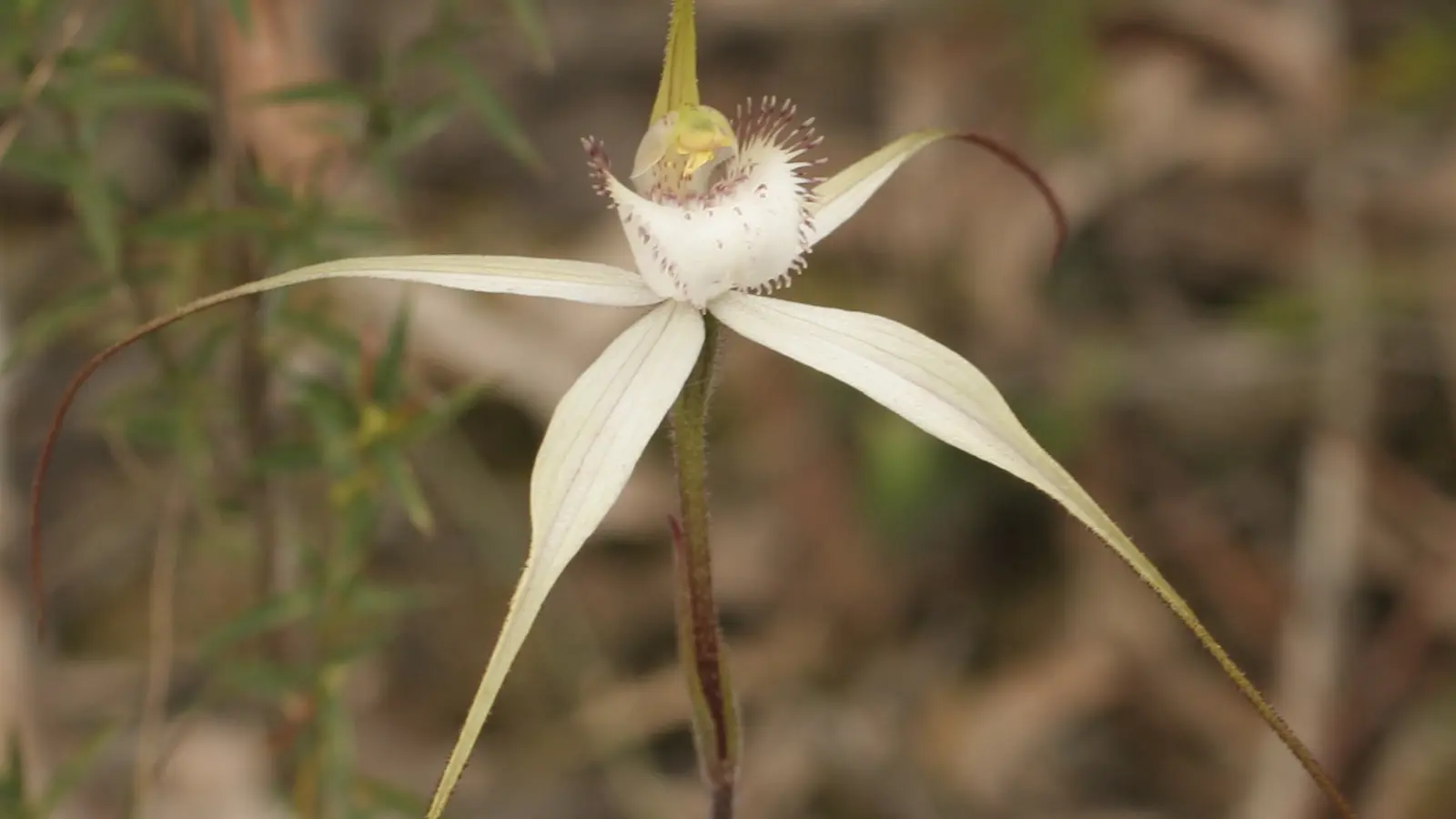 White Spider Orchid
<em>Caladenia venusta</em>
Originally growing in the woodlands west of Port Phillip Bay, also in the Grampians. This orchid is now extremely rare.
Notes from the Curator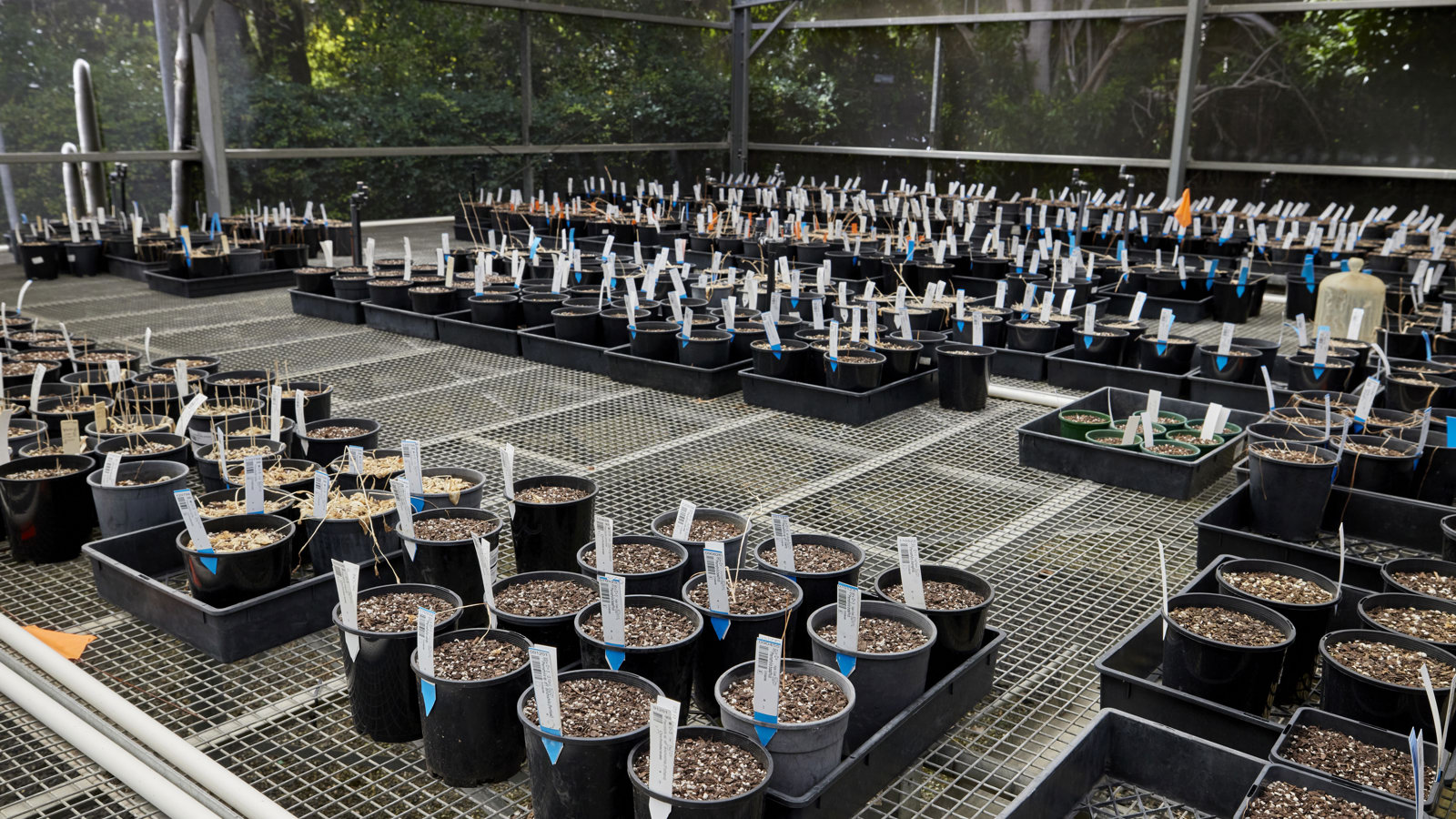 Most of the Victorian species of terrestrial orchids can be grown in Melbourne. However, it is probably best to keep them in pots and under cover so that the correct watering regime can be implemented. Most of these orchids are prone to rotting if not watered and cared for properly.