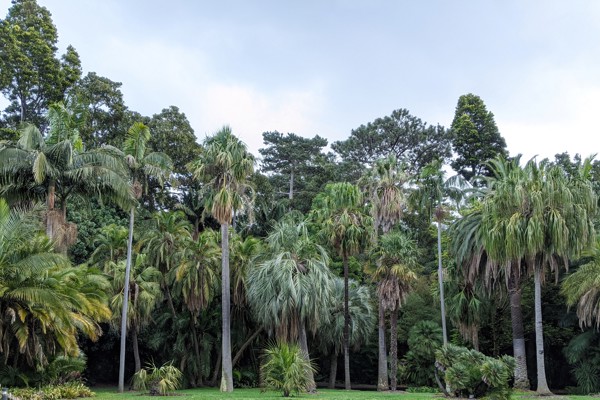 Due to Guilfoyle's design, palms form a significant part of Royal Botanic Gardens Melbourne's character. They are scattered across the site, but can be found concentrated on the Palm Lawn behind Fern Gully. Although simple in form, there is nonetheless incredible variety in the morphology of their leaves, flowers, fruits and stem. Being exceptional plants – seeds unable to be conserved by traditional seed bank methods – this collection is vital to palm conservation around the world. Over the past few years there has been approximately 20 new species introduced to the Garden. This was achieved through a generous donation of palms from a palm enthusiast and expert.
This Collection is important as it:
Conserves an ex situ living collection of an exceptional plant family.
Showcases the morphological diversity of a plant which is very simple in form.
Educates visitors on the cultural, ethnobotanical and practical uses of palms around the world.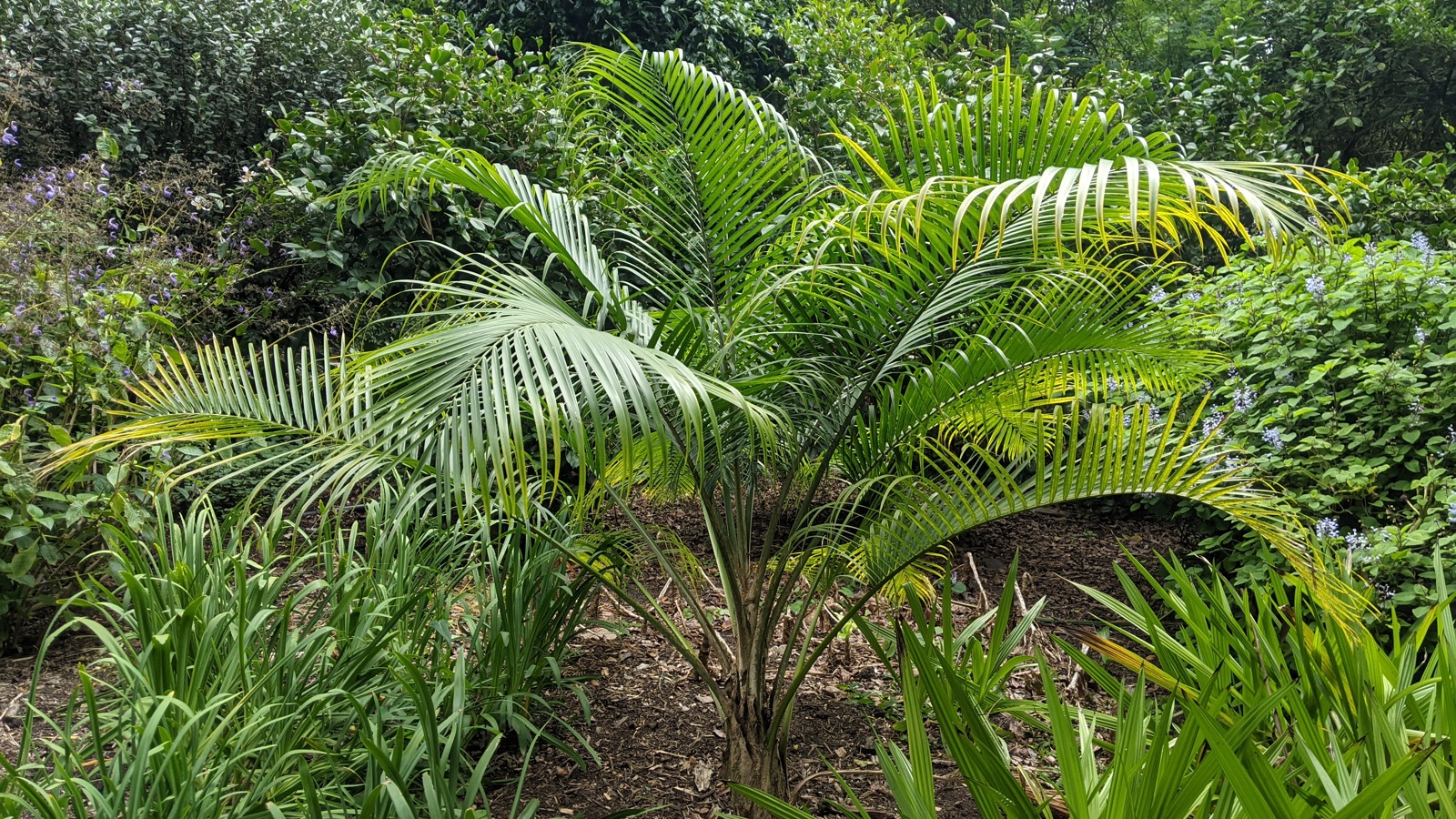 Key Plants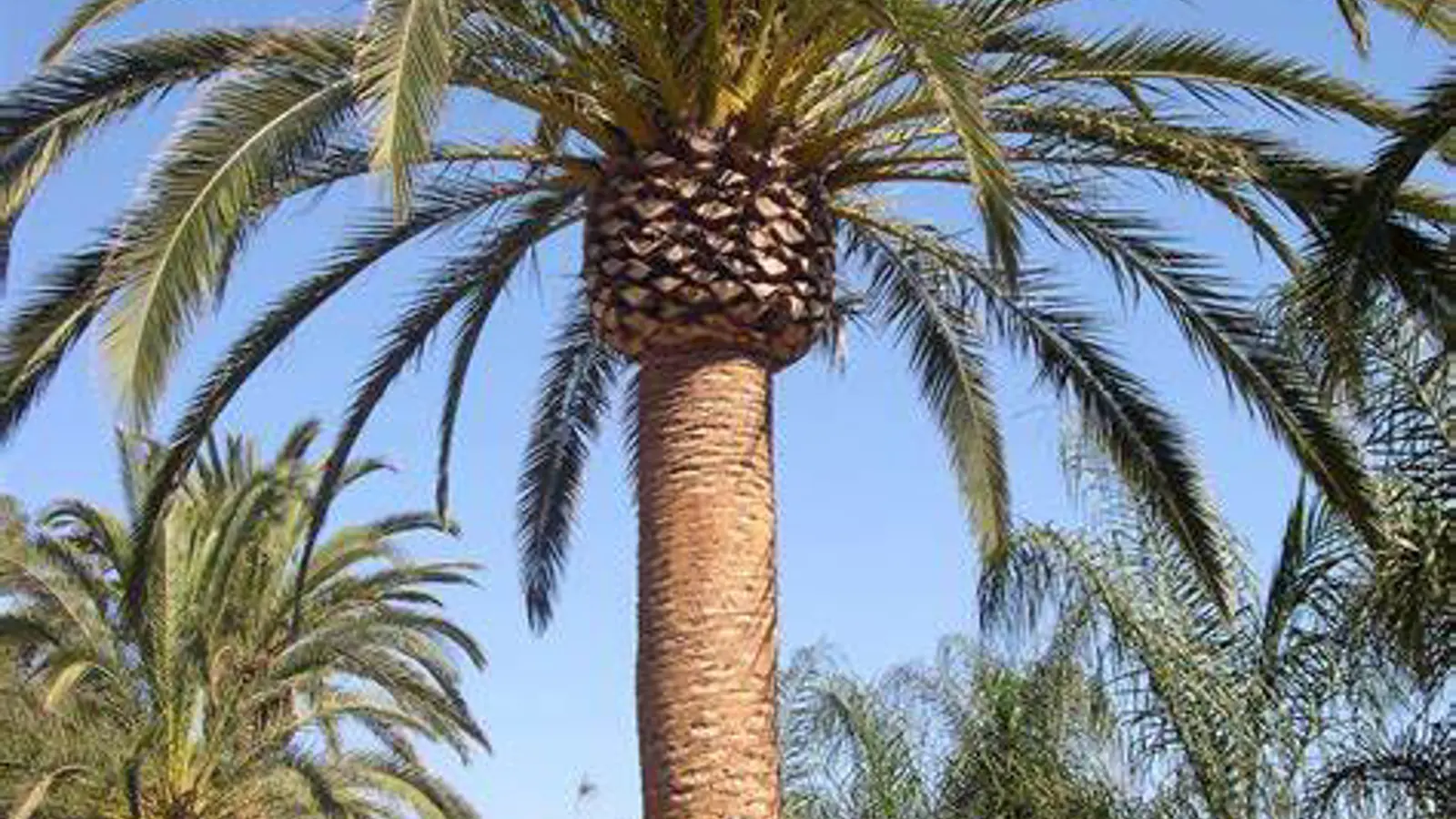 Canary Island Date Palm
Phoenix canariensis
... Read More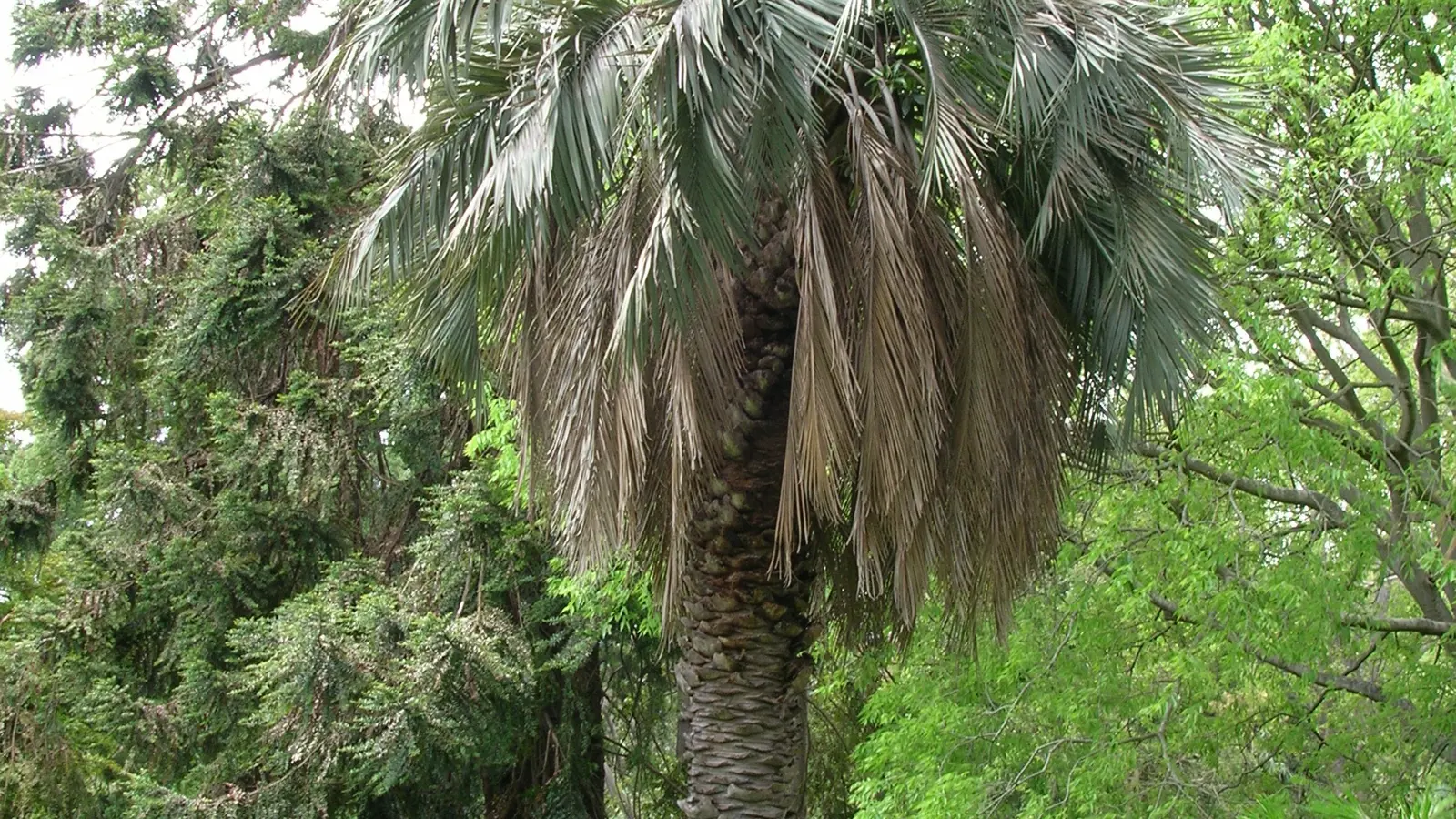 Jelly Palm
Butia capitata
... Read More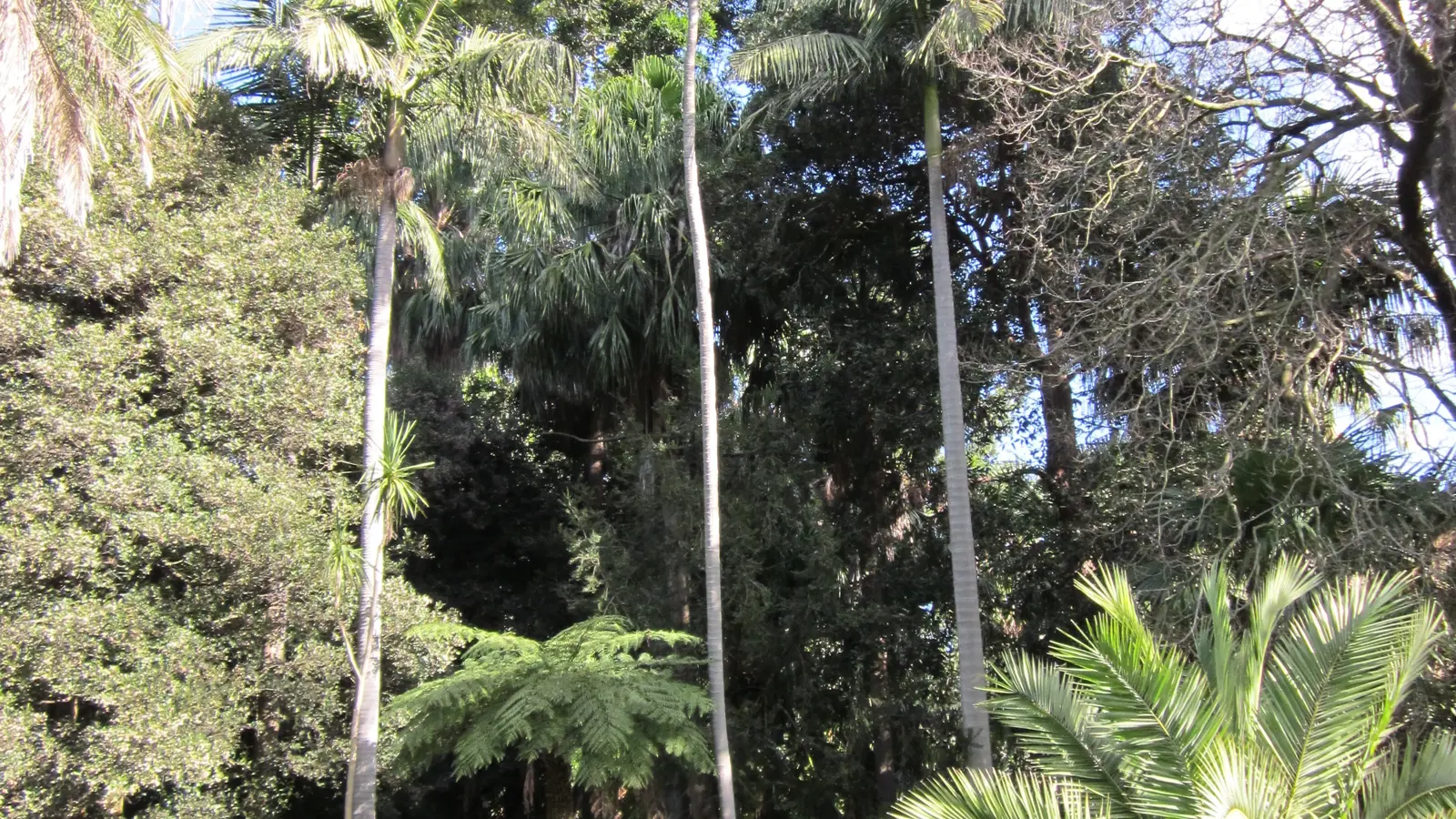 Bangalow Palm
Archontophoenix cunninghamii
... Read More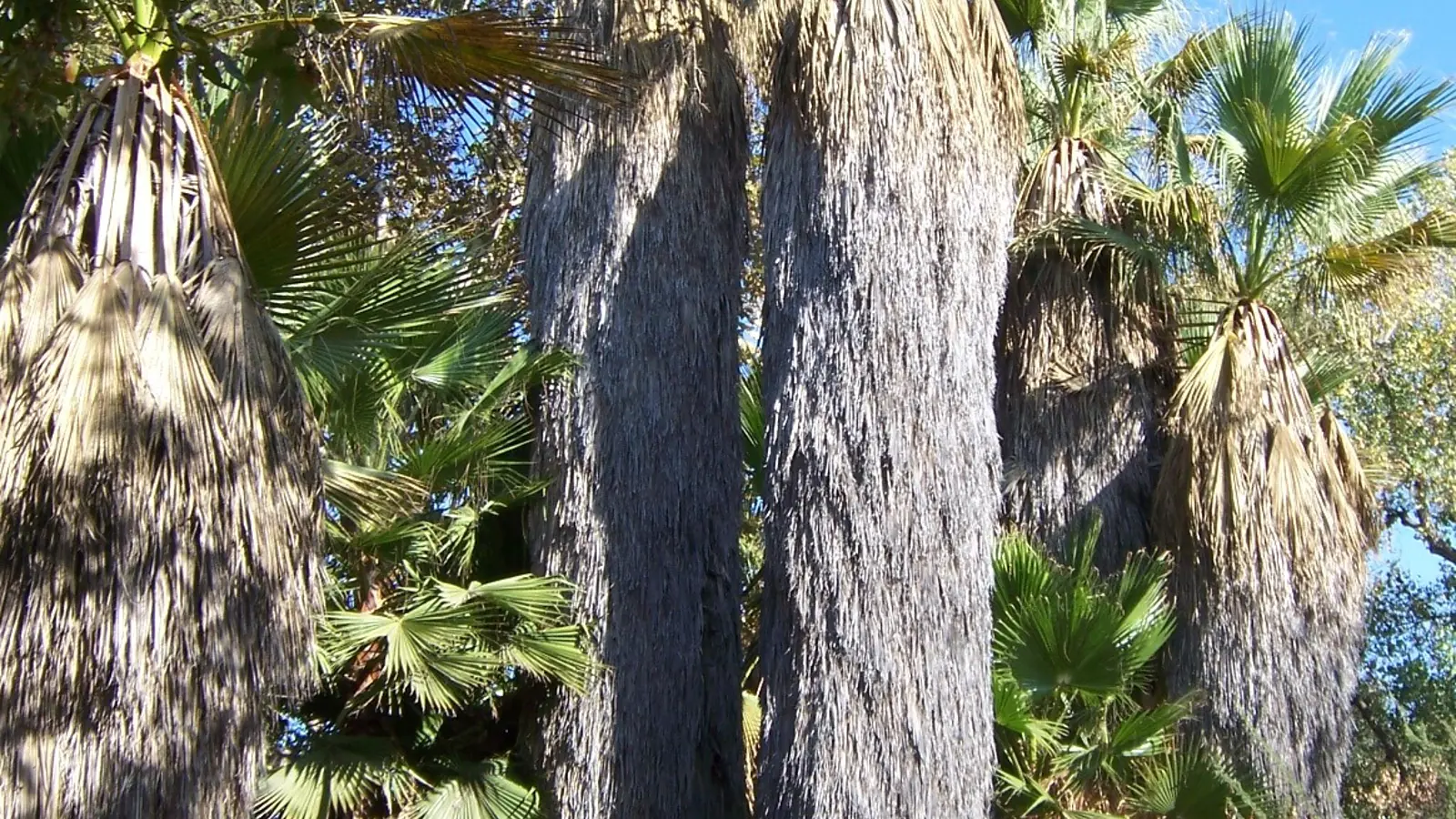 Washingtonia filfera
... Read More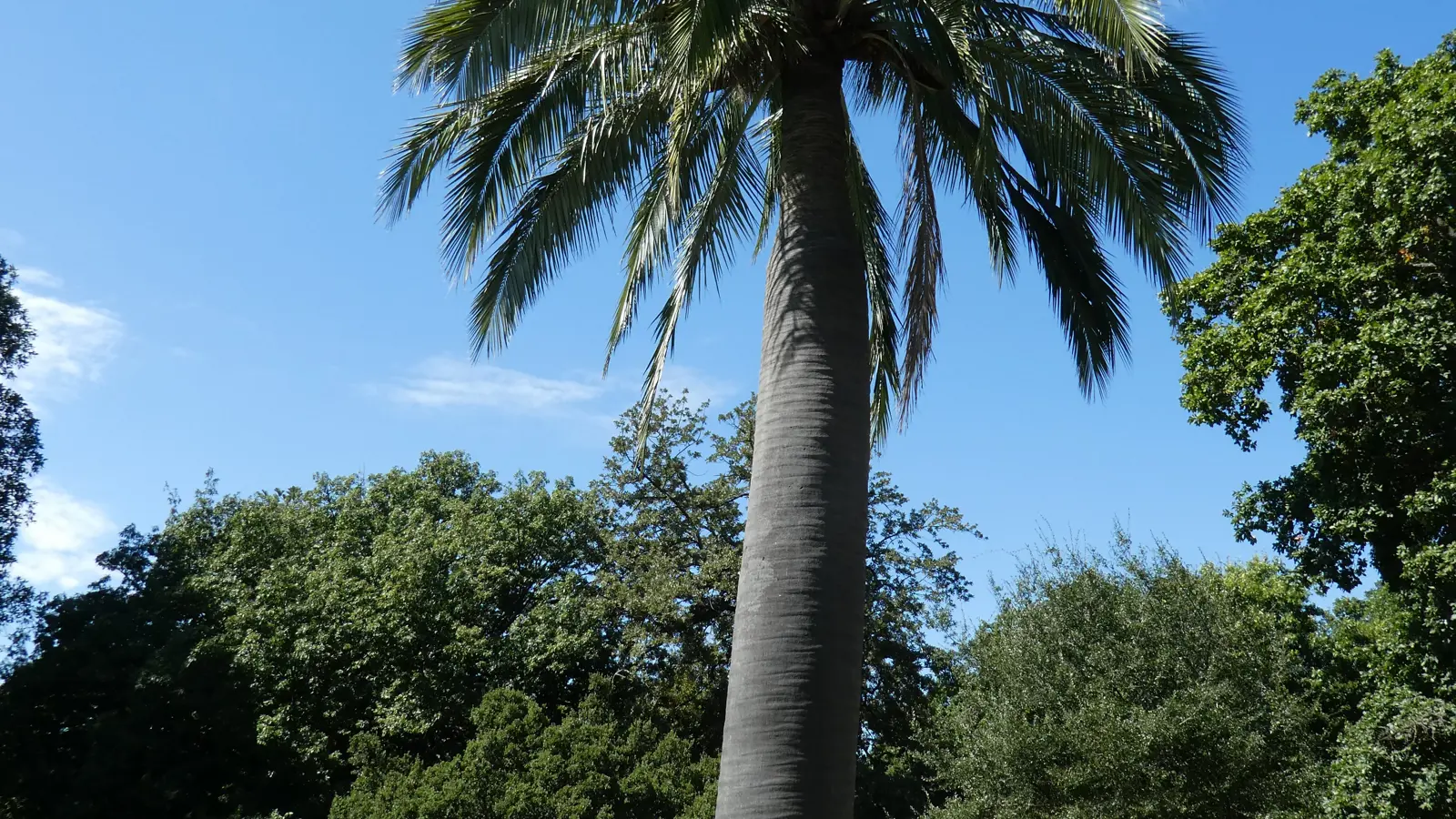 Jubea chilensis
... Read More
Brahea armata
... Read More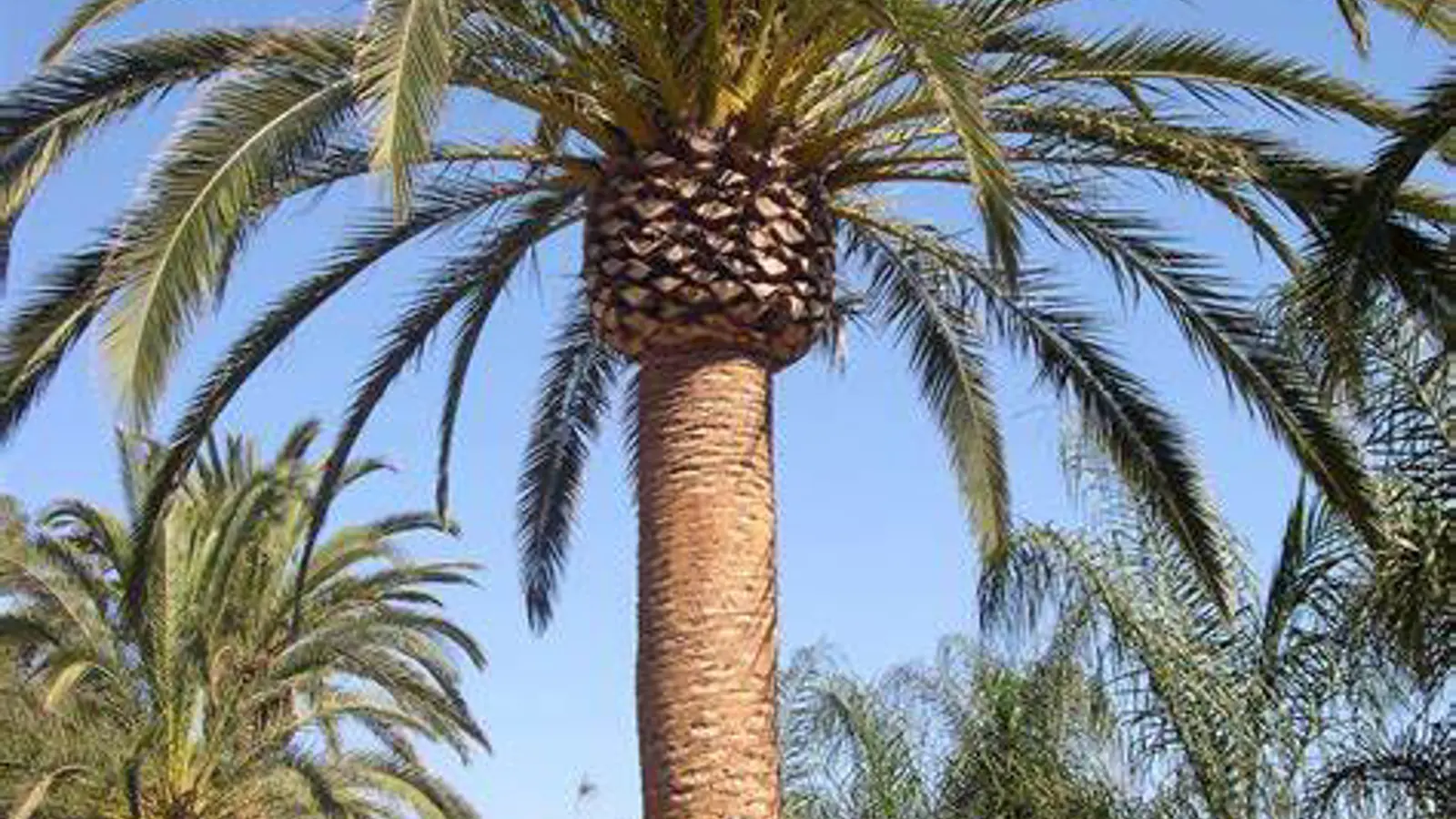 Canary Island Date Palm
<em>Phoenix canariensis</em>
This palm was a favourite of Guilfoyle's and as such there are mature and majestic specimens to be found scattered around the gardens and contributing to the character of the skyline. They are the quintessential palm 'shape', with orange fruits that the Rainblow Lorikeets enjoy.
Notes from the Curator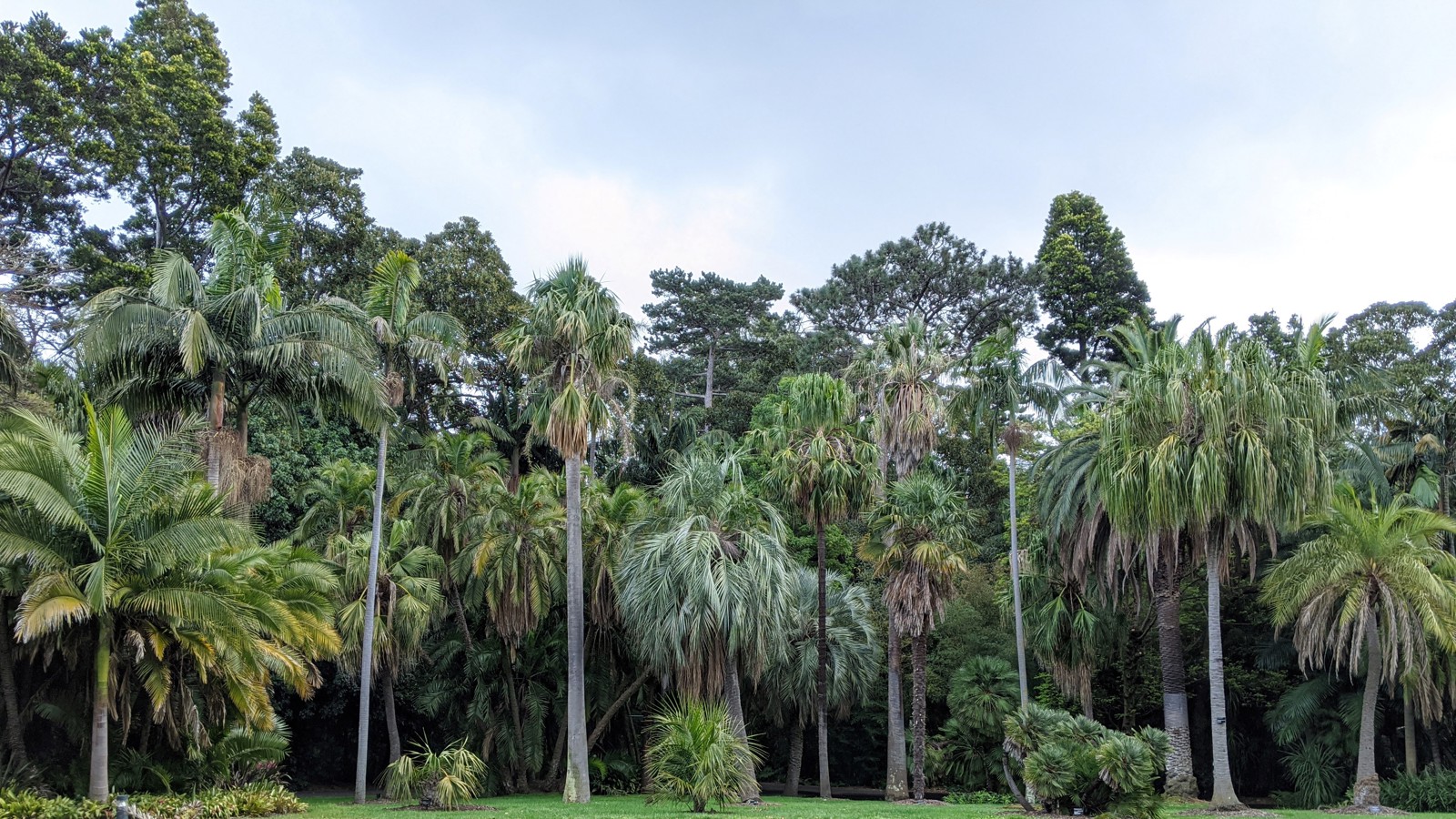 Palms are classified as monocotyledons i.e. has only one seed leaf (cotyledon). The palm collection is mainly focused at the Palm Lawn, however there are many palm species with variations in foliage colours and textures across the landscape; in particular near Guilfoyle's Volcano, the Arid Garden, Fern Gully and Central Lawn.  From a curators perspective, palms can be fairly low maintenance plants, with the only regular maintenance being to cut down any dead or damage fronds. For any maintenance its best to have the appropriate PPE such as safety glasses, gloves long sleeve tops and trousers as there are many spines on palms. Best times to view palms are summer and autumn.