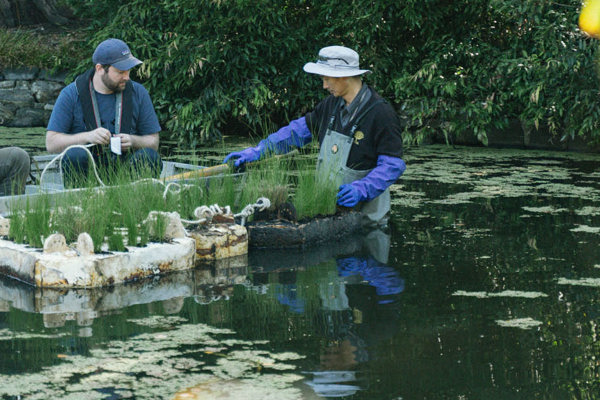 Waterfront: 'Mushi'
An exciting new design and research collaboration between ARUP, Swinburne University and Studio Edwards is being trialled in Melbourne Gardens, testing how organic products might replace plastics in waterways.
Mushi Needs you!
Visit Melbourne Gardens and find Mushi – a floating mycelium wetland - in the nook between Picnic Point and Long Island to see the prototype in situ. Contribute to this three-month trial by recording your observations of insects, birds or other wildlife interacting with Mushi. Share what you have seen by filling out this short questionnaire.
More about Mushi
This floating wetland prototype, known as 'Mushi' (pronounced 'moo-she') will test how mycelium, the roots of fungi, can harbour plant growth to clean our chemically sensitive waterways and make future proof bio-ecologies.
Interlocking triangular shaped modules composed of a mixture of mycelium and local organic waste create a floating wetland and an alternative to plastic structures. Above the surface, native wetland plants grow within the compound, creating a habitat for insects and birds. Originally shortlisted as an entry for the Victorian Design's Waste Challenge in 2019, this wetland is a tangible opportunity to test and assess the mycelium floating wetland concept which marks the first trials of floating mycelium based structures.
Join the project team and Royal Botanic Garden Victoria mycologist, Tom May, for an online presentation to hear about Mushi's journey to date, then visit Melbourne Gardens to see the prototype in situ.
Presented in partnership with Centre for Architecture Victoria / Open House Melbourne, Arup, Swinburne University, Studio Edwards and EcoNursery as part of Waterfront for Melbourne Design Week 2021, an initiative of the Victorian Government in collaboration with the NGV.
Waterfront is proudly presented by Centre for Architecture Victoria / Open House Melbourne in partnership with DELWP and East Gippsland Shire Council.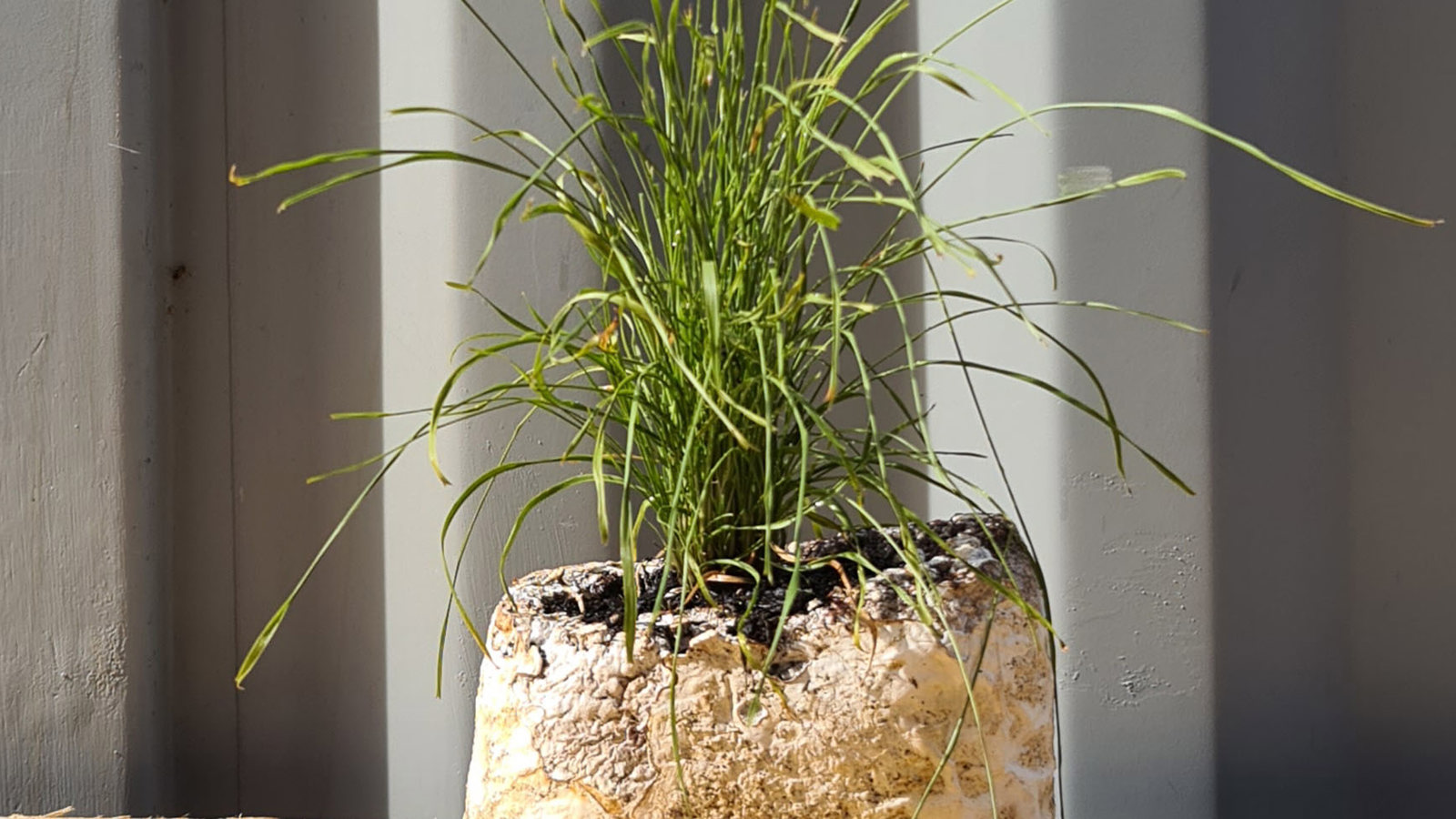 Visit 'Mushi' at Melbourne Gardens in its quiet nook between Picnic Point and Long Island from March 26. The project will continue to be monitored within the Gardens for a three-month period. Mushi explores the benefits and challenges of developing pure organic products to directly replace plastics in waterways, representing the future of sustainable materials.