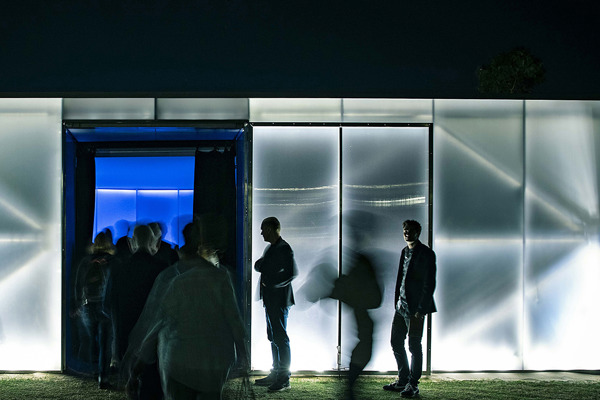 SEASONS in Blak Box
SEASONS in Blak Box is a multi-part sound work that explores the integral role of plants in the Kulin seasonal calendar. Through the time-honoured practice of deep listening, SEASONS invites audiences to experience climatic and seasonal variation, less as a weather event and more as a cultural phenomenon.
Presented in Blak Box, an award-winning sound pavilion designed by renowned architect Kevin O'Brien, SEASONS is curated by respected Aboriginal broadcaster and radio journalist Daniel Browning. Key Indigenous artists N'arweet Dr Carolyn Briggs AM, Isobel Morphy-Walsh, Aunty Joy Murphy AO and Justice Nelson along with featured artists Fay Stewart-Muir and Mandy Nicholson weave story, language and anecdote in a deeply moving evocation of country.
SEASONS features new music by composer James Henry and lighting design by Karen Norris.
Presented by RISING and YIRRAMBOI Festivals in partnership with Royal Botanic Gardens Victoria.
SEASONS in Blak Box was originally commissioned by Royal Botanic Gardens Victoria with support from Australia Council for the Arts and City of Melbourne.