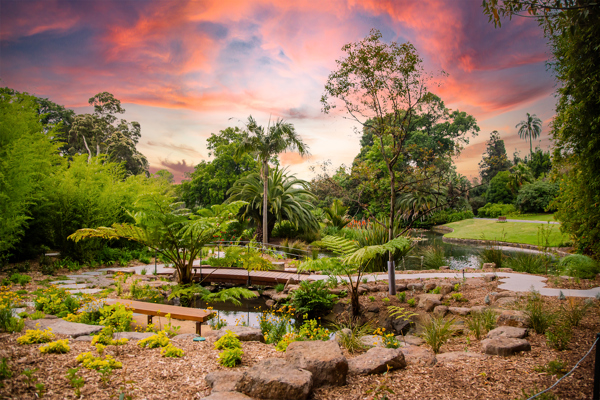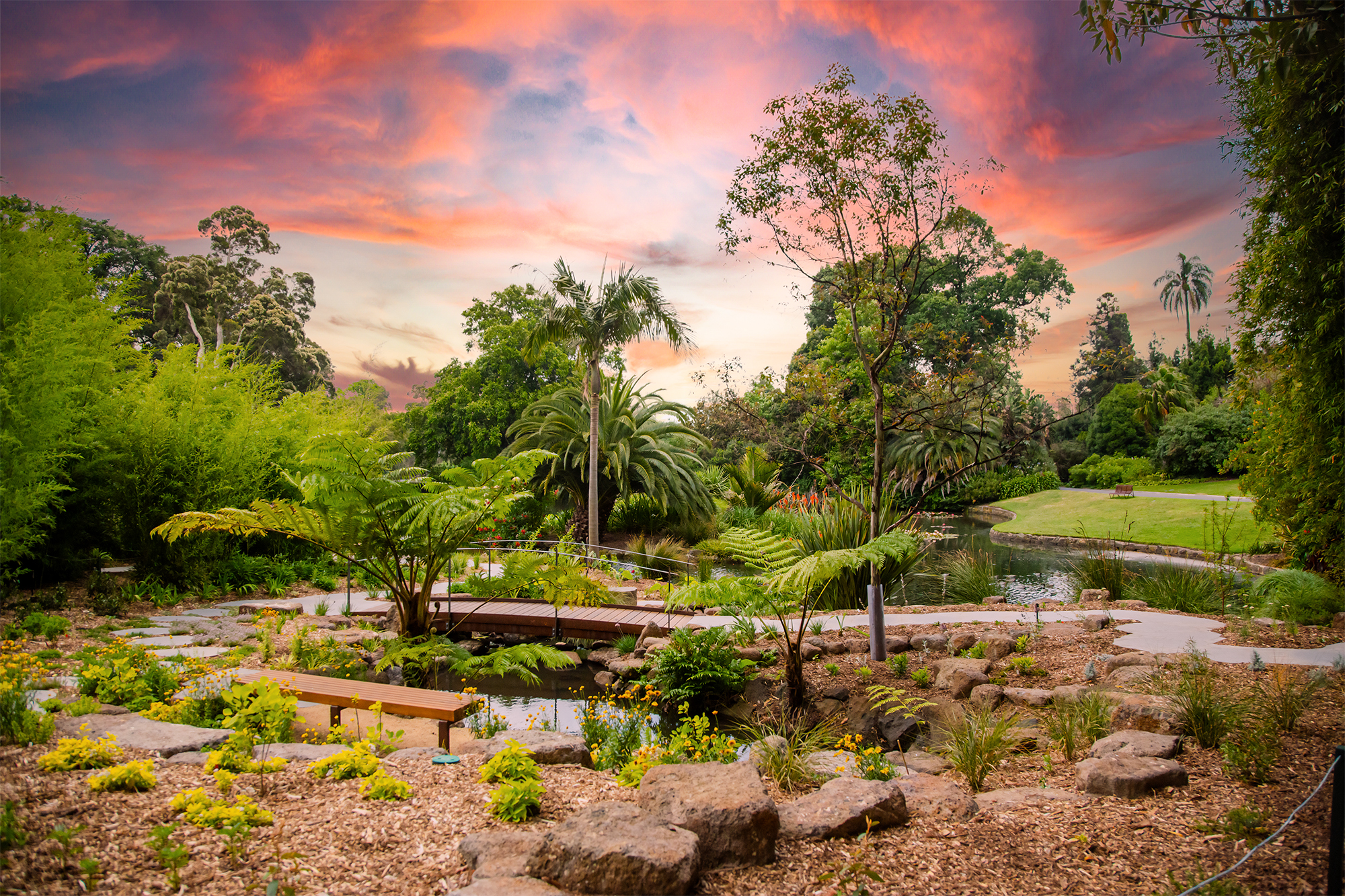 National Science Week is Australia's major national celebration of science and technology, running each year in August. Through this year's theme of ACCLIMATISE, Science of Sustainability and Adaptation, Victoria's National Science Week program explores the ways science can open pathways to a better future. 
Join us as we explore the impacts in driving action on climate change adaptation through Climate Notes, an evocative multimedia installation that communicates our feelings about climate change, and Future Landscapes, a talks program featuring acclaimed writer and climate activist, Sophie Cunningham along with experts from the Gardens.   
Presented by Royal Botanic Gardens Victoria as part of Inspiring Victoria's ACCLIMATISE program for National Science Week, 14 – 22 August 2021. 
Register for the following Science Week activities: 
Climate Notes 
Sat 14 – Sun 22 Aug (10am – 4pm) – Installation 
Sat 14 and Sun 15 Aug (2pm) – Performances 
Future Landscapes 
Sat 21 Aug, 11am (1.5hrs) – First Nations Climate Change Justice Walk 
Sat 21 Aug, 1pm (1hr) – The Botanic Garden that Thought it Could Change the World 
Sat 21 Aug, 3pm (1hr) – The Future of Fungi