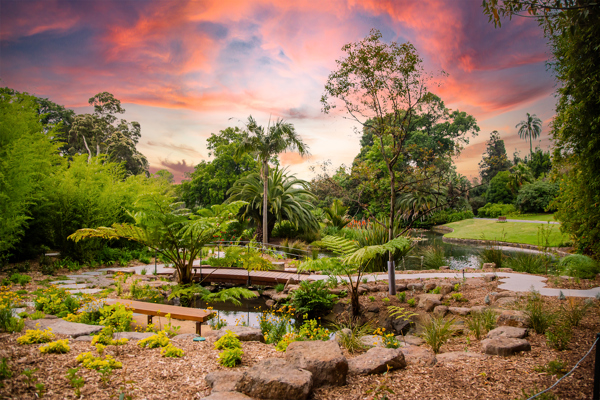 National Science Week
Future Landscapes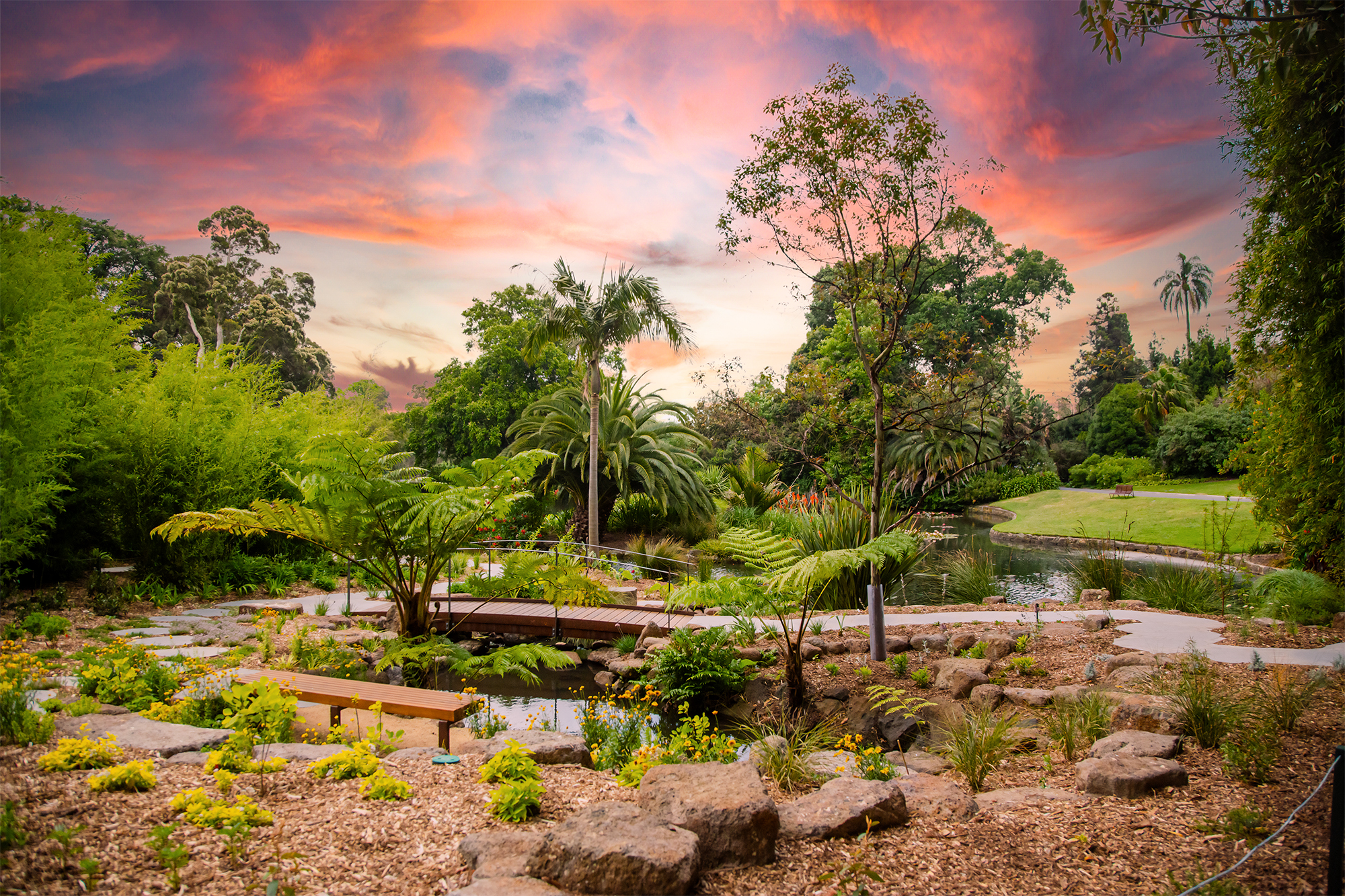 National Science Week is Australia's major national celebration of science and technology, running each year in August. Through this year's theme of ACCLIMATISE, Science of Sustainability and Adaptation, Victoria's National Science Week program explores the ways science can open pathways to a better future. 
Join us for Future Landscapes, a virtual talks program featuring acclaimed writer and climate activist, Sophie Cunningham along with experts from the Gardens. 
We are pleased to be able to livestream two talks from our Future Landscapes program for free on Saturday, 21 August. These talks are The Botanic Garden That Thought it Could Change the World and The Future of Fungi. 
In response to the current coronavirus (COVID-19) situation, Climate Notes is postponed until further notice and First Nations Climate Change Justice Walk has been cancelled. We are unable to offer a livestream version of this experience. If you purchased tickets for the live version of the walk you will receive a full refund.
Presented by Royal Botanic Gardens Victoria as part of Inspiring Victoria's ACCLIMATISE program for National Science Week, 14 – 22 August 2021. 
Future Landscapes 
Sat 21 Aug, 1pm (1hr) – The Botanic Garden that Thought it Could Change the World (livestream 1pm)
Sat 21 Aug, 3pm (1hr) – The Future of Fungi (livestream 3pm)