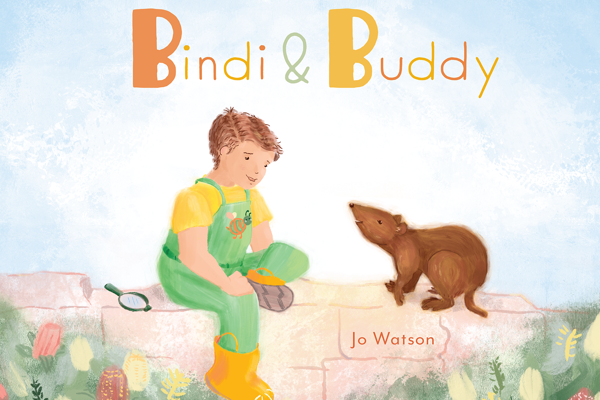 Bindi & Buddy Book Launch
Join children's author and illustrator Jo Watson as she launches her new book, Bindi & Buddy, at Cranbourne Gardens. Celebrating endangered Southern Brown Bandicoots, a copy of Bindi & Buddy is the perfect memento of the upcoming Big Bandicoot Backyard celebrations at Cranbourne Gardens, which is a refuge for the last remaining urban population of Southern Brown Bandicoots. With Jo's work centring around endangered Australian marsupials, she was drawn to these cute critters and strives to raise awareness of their importance to our ecosystem so they can be protected. Jo's books help children see themselves as problem solvers and change-makers by weaving together adventurous narratives, loveable characters, and ecological insights. Jo will perform a live reading of Bindi & Buddy at the launch and signed copies will be available.
You can purchase a copy of Bindi & Buddy in the Gardens Shop at Melbourne and Cranbourne Gardens.
When
Wed 14 Apr
10am
Where
Ian Potter Lakeside Precinct
Cost
Free
Age
All ages
Enquiries
For enquiries, contact the Cranbourne Gardens Visitor Centre at cbookings@rbg.vic.gov.au or on 03 5990 2200.