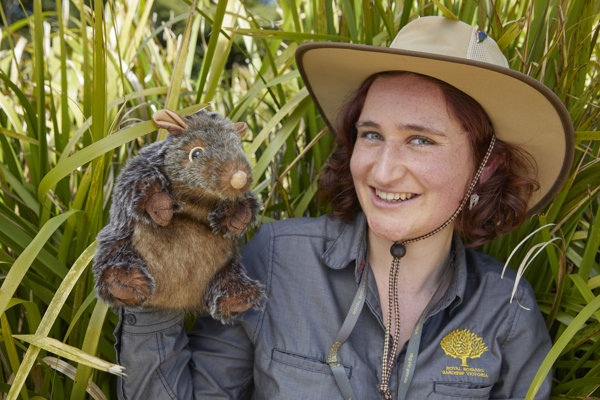 Bandicoots in our Backyard
Livestream this event Wednesday 22 September at 1030am click HERE.
Our Southern Brown Bandicoots are important to our environment and they are in trouble, here's how you can help!
We invite you to train up as a member of our bandicoot-spotting brigade. Join us online to explore what makes these marsupials so marvellous, how they keep our environment healthy, and what you can do to protect them.
Charlotte Fletcher, Southern Brown Bandicoot Outreach Officer, and Eilish Roberts, Learning Facilitator will give you the low-down on all things bandicoot. They'll help you practice identifying bandicoots, and provide clues on diggings, scats and tracks so you can tell where bandicoots have been. Once you know what to look for, they'll share some simple things you can do to help protect this endangered species.
Suitable for ages 8-12 and their families.
Presented by Royal Botanical Gardens Victoria as part of Victoria Nature Festival 11-26 September 2021.
Auslan is the sign language of the Australian Deaf community. This event will be Auslan interpreted and will also include open captions.